Brainspotting is now in Charlotte, NC. A cousin of EMDR, Brainspotting is effective for a wide variety of emotional and somatic conditions. Brainspotting is particularly effective with trauma-based situations, helping to identify and heal underlying trauma that contributes to anxiety, depression and other behavioral conditions. It can also be used with performance and creativity enhancement. Brainspotting gives the therapist access to both brain and body processes.
"Brainspotting was found to be the most effective mode of therapy used in Newtown Sandy Hook, Connecticut for survivors of the 12/14 school shooting." *See below
See these two videos from brain: What is a Brain Spot? and Who does Brain spotting work with?
David Grand, PhD. is the developer and a master trainer of brainspotting. I have been assisting individuals with trauma or emotional wounds that have come from childhood, or later as an adult since 2008, and more specifically with research-based therapies, such as brain spotting.
Brainspotting can be more effective than traditional Cognitive-Behavioral Therapy (Talk Therapy). Its goal is to bypass the conscious, neo-cortical thinking to access the deeper, sub-cortical emotional and body-based parts of the brain. CBT only focus on the smart or logical brain. The emotional or limbic system of the brain is where trauma or emotional wounds are stored, and it is like preforming surgery to reduce the pain and help my clients get back into living their lives. Brain spotting can also, in some cases, help the individual that is suffering receiving significant relief, even after one session, as traditional talk therapy can take weeks, months or years.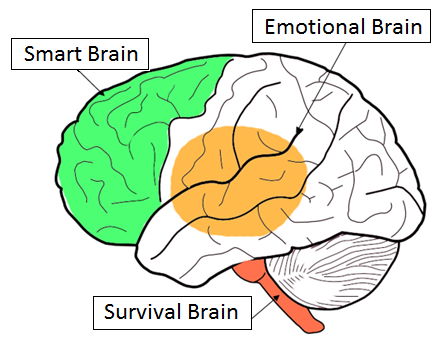 .
Who does Brain Spotting work with? Almost anyone, a brain spotting therapist can help determine if brain spotting can help you.
What symptoms does Brain Spotting help with?
Depression
Anxiety
PTSD (Post Traumatic Stress Disorder)
Excessive Stress
Anger outbursts
OCD
Pain from events like getting fired, break-ups and more.
Our clients report that after receiving brain spotting the intensity or level of pain reduces to a point where they are able to move forward from the painful event or symptom and live the live that really matters today. Find out if brain spotting can help you as well today.
Can you do Brainspotting online? The short answer is yes, and it is actually proven to work effectively online as in person. Every case will be different, so a thorough assessment will be conducted first to see if brain spotting can be facilitated online for you.
Learning more about Brainspotting: If you would like to learn more about brainspotting, please log onto www.brainspotting.com.
North and South Carolina: We have therapists licensed in both North and South Carolina and are able to assist you in person or online if you live in those states.
---
Contact Us:
Phone: (980) 224-3233
Email: admin@charlottecounselors.com
Send Us a Message
New clients, please send us a message to schedule your free 15-minute Q/A call with Charlotte Counseling Associates, so we can answer any questions you may have and find out if we're a good fit for working together to help you achieve your goals.